How to Trade Options on Webull
4 min read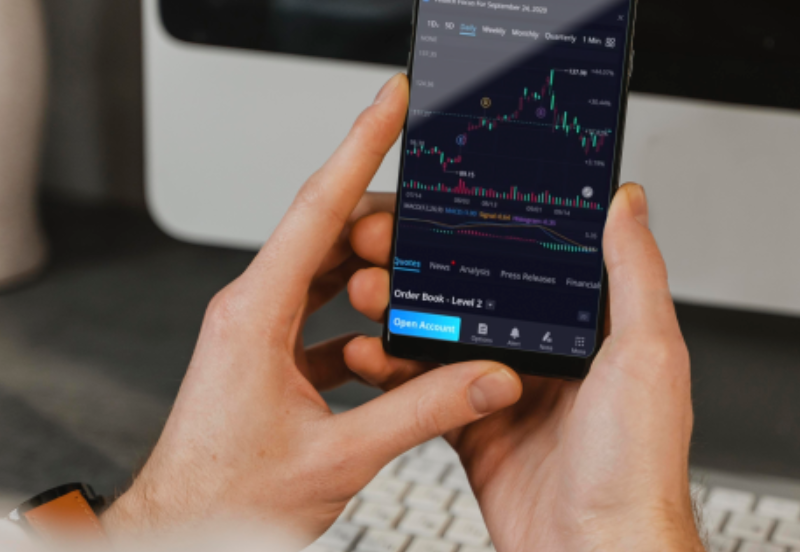 Traders can purchase call and put options on Webull. Calls and puts have different strike prices, but they generally work in the same direction. Using Webull, traders enter the number of options they would like to trade and then click 'Buy'. There are no transaction fees when trading options.
Webull offers no commissions for options trading
If you're looking for a zero commission brokerage, Webull is the way to go. It offers zero commission stock and ETF trades, and has no per-contract options commission. It also doesn't charge commissions for assignment and exercise fees. Additionally, there's no minimum deposit requirement, which makes it very accessible for active traders. Webull's mobile app also offers a wider range of features than most competitors.
Webull is regulated by top financial authorities and offers high investor protection. In addition to offering zero commission stock and options trading, the firm offers no-fee margin trading. Its platforms are easy to use and the process to open an account is fast and easy. However, the platform has a few drawbacks, including a limited product portfolio and no phone customer support.
Webull also offers advanced order types, such as one-cancel-other (OCO) orders. In addition, subscribers can also access Level 1 and Level 2 market data. Webull's free iOS and Windows mobile apps make trade execution fast and convenient. Moreover, Webull supports voice command technology, which makes it even more convenient for users.
There are different permission levels for options trading
Before you can access the options trading features of Webull, you must be a registered user. This means that you must have a valid email address, a phone number, and a password. Once you have logged in, you should click on the "Unlock Trading" option. Webull will then reevaluate your experience level and the options strategies available for you.
The process of gaining access to the options trading section is similar to that of other brokerages. You must first open an account with Webull and complete an application. You will need to enter some personal information, as well as your financial status and employment status. In addition, you will need to specify your account type.
You must have a basic knowledge of trading. Before you can start trading, you should research the market. Using options is a great way to add flexibility and control to your investments. Options are contracts with expiration dates, which means you must make informed decisions when trading.
Trading options on Webull is risky
Trading options on Webull is not for everyone, and can be risky. If you want to trade options, you must first apply for a trading account. You'll be asked questions about your financial situation and investing experience. Based on this information, Webull will assign you a trading level based on your level of risk and experience. This level will dictate the amount of options you can trade on Webull.
Webull is an online broker that is part of a growing movement that is changing the investment industry. The company's next-generation platform supports a variety of exotic asset classes, including options. The platform provides tools to create common option strategies, including vertical spreads, calendar spreads, straddles/straddles, butterflies, and more. Users can also view the payout graph at maturity and customize strike prices to optimize their options strategy.
Trading options on Webull is not for beginners. It is risky and requires a high level of experience. While you may want to try it out as a free trial before trading with real money, options can be very risky. It is also important to know that writing naked options on Webull can be risky and can result in substantial losses. To write options on Webull, you must decide whether you want to buy or sell, a put or call, and the strike price. A call option with a strike price of $10 will be in the money if the stock price goes above the strike price of $10.
There are no transaction fees for trading options on Webull
Unlike many other online brokers, Webull doesn't charge its customers any transaction fees. Although it doesn't charge commissions, the company still has to generate revenue in order to cover its expenses. As with any broker, the company makes money through various revenue streams, including payment for order flow, margin loans, and interest on credit balances.
This is a plus for the new user. While Webull is geared toward newer, more tech-savvy customers, it may not be suitable for long-term investors. The company does not offer any mutual funds or fixed income investments. However, it does offer stock analysis tools and other investment products. You can also create individual retirement accounts and taxable brokerage accounts. The platform is rapidly expanding, with an increasing user base and online footprint. It has already acquired many users from Robinhood and other trading platforms. During registration, users must submit a photo ID and a password. The verification process can take up to two business days.
Withdrawals are also free at Webull, although you'll have to pay a fee if your deposit is returned. However, you'll have to pay interest for margin transactions, which are charged once a month. However, with proper investment strategy, it's easy to make a profit.